DEFY GRAVITY.
A MORE YOUTHFUL PROFILE STARTS WITH THE APPLES OF YOUR CHEEKS.
DISCOVER THE FIRST AND ONLY FDA-APPROVED INJECTABLE GEL FOR THE CHEEK AREA
Adds volume lost to aging for adults over 21 years
Creates contour and a subtle lift instantly
Helps restore a more youthful profile for up to 2 years with optimal treatment*
Provides natural-looking results*
Is a nonsurgical treatment
Contains a modified hyaluronic acid (HA) made from a naturally occurring complex sugar
Contact our office to learn more and schedule a consultation with Dr. DeRosa.
*Individual results may vary
WRINKLES AREN'T THE ONLY SIGN OF AGING
IS VOLUME LOSS IN THE CHEEKS MAKING YOU LOOK OLDER? As you age, it's not just about lines and wrinkles. Your cheeks also lose volume and the skin may sag. That's why a more youthful profi le starts with the apples of your cheeks.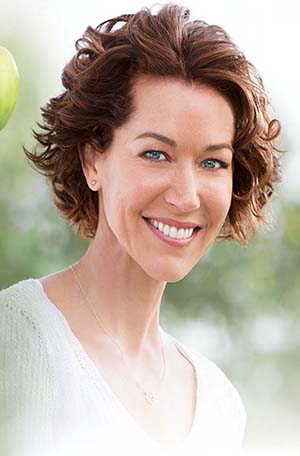 HOW IT WORKS
JUVÉDERM VOLUMA® XC is injected under the skin using a fine needle. It can instantly add just enough volume to gently lift the cheek area.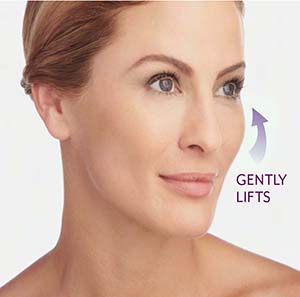 To reduce discomfort during the procedure, JUVÉDERM VOLUMA® XC contains an anesthetic called lidocaine.
THE RESULTS: HIGHLY SATISFYING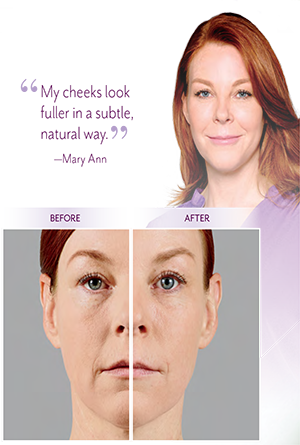 Individual results may vary. Unretouched photos of paid model taken before treatment and 1 month after treatment. A total of 2.6 mL of JUVÉDERM VOLUMA® XC was injected into the cheek area. The average volume of JUVÉDERM VOLUMA® XC injected during the clinical study was 6.8 mL to achieve optimal correction for the cheek area.