Please take a moment to review your experience with us. Your feedback not only helps us, it helps other potential patients.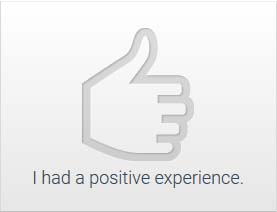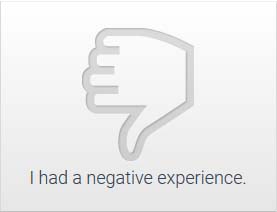 What People Have Said About DeRosa Plastic Surgery
So many of the other reviews have used adjectives I had planned to use. Exceptional, skilled, compassionate etc. and on and on. I absolutely agree. I have had multiple surgeries through out my life time with great success but I can honestly say no one can hold a candle to Amy. She has operated on me twice in the last 3 weeks and I will have a final breast cancer reconstruction surgery in the Spring after I am through with my radiation treatments. Trust, communication and confidence are very important to me. Amy's compassionand bedside manner is like none I've ever received. An added plus is her fabulous staff. Every appointment has truly been friendly and fun. They all have helped me through a most scary time in my life. Her colleagues at the hospital rave about her skills as do all the nurses. Amy is so well liked and respected by them and other patients that have shared their experiences with me.

Finally, let me just say DON'T GO ANYWHERE ELSE. Why would you if you want the BEST.

Fantastic place! Clean, professional, and honest. I am a physician and I highly recommend Dr. DeRosa. I would absolutely send my family and friends to Dr. DeRosa.
Her new office is beautiful and staff so friendly. Dr DeRosa is so sweet and you can tell truly cares for her patients. She made me feel special and very confident in my decision for surgery. I would recommend Dr DeRosa to anyone!
Thank goodness we found her. She personalizes every patient and treats her patients like "family" Refreshing to see a Doctor that really cares.
I believe in BII (Breast Implant Illness). I made the decision to have my 15 1/2 year-old saline, under the muscle implants removed. I did a lot of research on many different surgeons. When Dr. Amy DeRosa's name came to my attention and I had my consult with she and Tim, I knew at that moment that she was the surgeon I wanted to perform this procedure of Explanting. En bloc/Capsulectomy. She and Tim are amazing. I felt so comfortable, calm and never felt as if I was bothering them in any way when I had question after question. They were very attentive to my needs/fears. I had surgery five weeks ago and I feel AMAZING. She did an incredible job and I am so thankful and more than happy with the results. I can't say enough on how awesome she and Tim are, as well as the entire team at Beaumont. If you're looking for a great surgeon and great office staff, I highly recommend Dr. Amy DeRosa in West Bloomfield, Michigan. You will be happy with your decision. I was!!
Dr. DeRosa was excellent. She took the time to answer any questions I had. Also, she did not rush through the procedure although her waiting room was full. I will return in the future and will recommend her to others.
Nice people, nice office!
Super clean office Very knowledgeable and friendly staff
Great experience! I'll definitely use her in the future Thanks!
DrDeRosa was very nice and did a great job I will be going back
Nice office staff, nice doctor
From start to finish a great experience. From the front desk to the office coordinator, Dr. DeRosa herself and the injector-whisperer, Clinton, all a delight. I've received Botox injections in the past that made my eyebrows droop, and had another disappointing experience where I didn't receive the full product promised. DeRosa Plastic Surgery is the best so far– no complications, happy with the product. Highly recommend.
I had a wonderful experience here. The staff is great and the doctor and nurse are very nice.
Great experience. They were very accommodating and went above and beyond to help me set up my appointment. I was extremely happy with my results. I typically always need a touch up on my forehead after getting botox. Not this time. Doctor was super nice and very professional. It's a long drive for me, but I'll be back!
Experienced, knowledgable painless…not to mention amazing results!
Wonderful experience!!!
Yes…their RN is very knowledgeable about the anatomy of the face and explained what he was doing before he started his Botox injections…highly recommend this office!
Clinton the RN was amazing! Felt very comfortable and in great hands…Would recommend Botox here. Physicians nice as well!